January 28, 2021
Today, Levi Strauss & Co. is thrilled to share that for the 18th consecutive year we have achieved a perfect 100% score on the Human Rights Campaign's Corporate Equality Index (CEI), making us a Best Place to Work for LGBTQ+ inclusion.
"After so many years, it might be easy to take our perfect CEI score for granted," said Elizabeth Morrison, LS&Co.'s Chief Diversity, Inclusion, & Belonging Officer. "However, this continues to be a tremendous and collective accomplishment. All LS&Co. employees should be proud of our enduring and tangible commitment to LGBTQ+ inclusion."
The CEI rates employers providing crucial protections to more than 18 million LGBTQ+ workers in the U.S. and an additional 17 million abroad. Data from the CEI tells the story of nearly two decades of year-over-year growth in the adoption of policies and practices indicative of employers' commitment to equality. Criteria for the ratings fall under four central pillars:
Nondiscrimination policies across business entities
Equitable benefits for LGBTQ workers and their families
Supporting an inclusive culture
Corporate social responsibility
"This year has shown us that tools like the CEI are crucial in the work to increase equity and inclusion in the workplace, but also that companies must breathe life into these policies and practices in real and tangible ways," said Alphonso David, Human Rights Campaign President.
2020 was a challenging year, but we remained unwavering in our support to champion and continue to prioritize LGBTQ+ equality. Examples of this include:
Philanthropic support of HRC's Project One America, Equality Foundation of Georgia's Counter Narrative Project and Transgender Law Center's Strategic Response Fund.
Public support for LGBTQ+ equality under the law, including public support for the Equality Act, joining the U.S. SCOTUS Amicus Brief on Title VII and the Open for All Fashion Pledge.
The Levi's® brand's Pride collection (U.S. and global) — each spring, we launch a gender-neutral Pride collection, with proceeds going to OutRight Action International.
The Dockers® brand's Pride collection in partnership with Stonewall Foundation.
Inside Out, our U.S. LGBTQ+ employee resource group (ERG), hosted a networking event with Upwardly global for asylum seekers who fled their home countries due to facing discrimination based on their sexual orientation.
Unlabeled, our European LGBTQ+ ERG, launched a curated collection pulled from our mainline Red Tab assortment for National Coming Out Day 2020.
The results of the 2021 CEI showcase how LS&Co. is promoting LGBTQ+ friendly workplace policies not only in the U.S. but also among our global operations abroad. LS&Co. joins 700 major U.S. businesses that also earned top marks this year, a proud achievement for LS&Co. employees.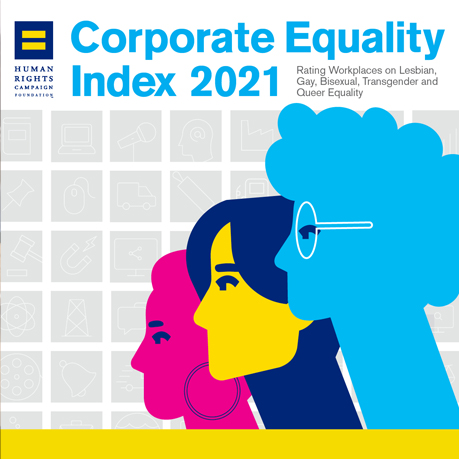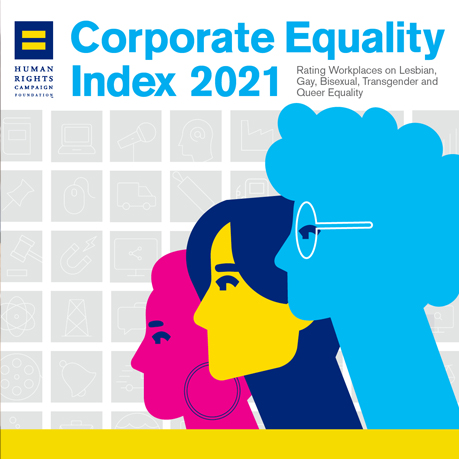 "Achieving yet another year of a perfect score on the HRC Corporate Equality Index means that we are supporting an inclusive LGBTQ+ environment and culture supported with policies and workforce protections for all. Being at LS&Co. for 10 years and active in putting these actions into practice, I'm extremely proud of what we have accomplished as a company year after year," said Lance Relicke, executive sponsor of Inside Out. "We will always have room to grow and by leading with our values we will attract, retain and develop a more diverse and vibrant workforce, setting an example for other companies to follow."
He added, "We're fortunate to work at a company that provides the support and framework to celebrate the best of us, what we bring to our job and what we can contribute to others around us."
To learn more, read HRC's full CEI report.